On the 14th of October, Kay's best buddy, Janet decided to go to KK Box, which is two days after her birthday. They invited me, or rather I invited myself to join the fun. Some candle blowings, offchord notes, eating not so sedap buffet going on there. Like usual, me with my camera tried to cover the events as thorough as possible.
A cake


their friend, si Jude ka sapa tue..


Some blowing action



Kays Dad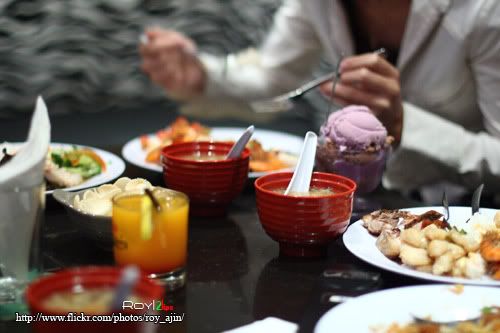 They eat alot!



My only sumbangan that night.

Ok, and then I went to 1borneo on friday to find some stuff. These two girl, Kay and Janet was there too. Kay being the celcom promoter, and Janet a Platinum Club promoter. Since I was supposed to came there to take pics of 'my' ferarri, might as well take their silly acts..